Regardless of previous experience, skill or talent-level, meaningful artistic creation is attainable…
with the desire and will to tell stories.
Jeffrey Teitler is a full Professor of Production and Performance Studies within the Department of Communication at Central Connecticut State University.    Working with non-specialized, or first-time filmmakers, his students consistently earn unprecedented achievements, previously not seen at CCSU.    Regularly, Teitler's students receive local and national accolades in digital film and documentary production, are broadcast on network television, selected within film festivals and most importantly, transform their skills to create meaningful works in media, film and documentary production.   
As the only peer-reviewed film professor within CCSU's Department of Communication, outcomes matter!  
For additional information, see CCSUFILM.COM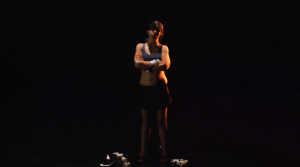 Recent graduate and CCSU Digital Filmmaking student, Kara Brewer has been fighting a rare genetic disease. She has endured a kidney transplant, brain surgery and many other complex issues related to BOR syndrome. She has also been filming her experiences with extreme courage and skill. Though the fight is ongoing and the battles are difficult, […]