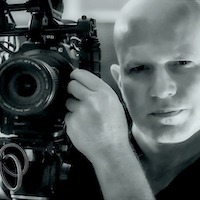 Jeffrey B. Teitler, Director – Envision Films:  Teitler is a 2022 Emmy® Award winning film director, who holds degrees from Yale University's, Yale School of Drama and New York University's, Tisch School of the Arts.  Focusing on Public Health and the Arts, Teitler is a Medscape  and WebMD contributor.  Currently in collaboration with Hartford Health Care, Teitler's films have been seen at top-tier public health institutes including, the Center's For Disease Control and Prevention, (CDC), Harvard School of Law,  School of Public Health, Brigham and Women's Hospital, Saint Louis Children's Hospital to name a few..  His films have also appeared in National and International Film Festivals including, the Lower East Side Film Festival, NYC – Atlanta International Documentary Film Festival, Los Angeles Film Awards, Awareness Film Festival, Amnesty International, San Francisco Dance On Film Festival (MORE),     Teitler was also a '22 Folio Magazine Award Winner in '22 as well as a Eddie And Ozzie winner in 21.   Teitler serves as a Full Professor of Production and Performance studies within Central Connecticut State University: Contact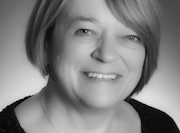 Linda C. Degutis, DrPH, MSN, FRSPH (ADVISOR) is a consultant specializing in policy, advocacy, and injury and violence prevention.  Dr. Degutis regularly works with Envision Films on media related to gun violence prevention and other public health and healthcare issues we capture.    She recently produced a screening of The Sweetest Land for Amnesty International.  She is currently consulting on initiatives focusing on prevention of injury, suicide prevention and intervention, and violence prevention. Previously, she served as Director of the National Center for Injury Prevention and Control (NCIPC) at the Centers for Disease Control and Prevention (CDC). At NCIPC, Dr. Degutis led initiatives in preventing violence and injuries, both domestically and internationally, focusing on interventions to address risk factors and developing closer linkages between research and practice. Prior to joining CDC, she was Associate Professor of Emergency Medicine and Public Health, and Associate Clinical Professor of Nursing at Yale University, and served as Research Director for Emergency Medicine and Director of the Yale Center for Public Health Preparedness. She was a 1996-97 Robert Wood Johnson Health Policy Fellow, working in Senator Paul Wellstone's (D-MN) office. Her research has focused on injury and violence prevention, as well as substance abuse prevention and intervention. She has been actively involved in educational initiatives in injury and violence prevention and intervention, trauma system development and implementation, substance abuse prevention and intervention and public health preparedness.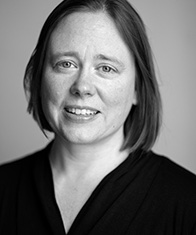 Jane Shaw, Sound Designer and Composer
We are so pleased to collaborate with Ms. Jane Shaw as a Producer and Sound Designer for our upcoming documentary,  TAKE THIS DAY – The Heather Lindsay Story.    For over twenty years, Ms. Shaw has designed and composed for theater, dance, and audio drama. Theatrical work in New York includes designs at Playwrights Horizons, Manhattan Theatre Club, Mint Theater, Theatre for a New Audience, National Black Theatre, Repertorio Español, New York Theatre Workshop, Cherry Lane, and the COOP. Regional work includes projects with Hartford Stage, A.R.T., Old Globe, Mark Taper Forum, Two River Theater, Asolo, Williamstown Theatre Festival, ACT, and Northern Stage. Awards: Drama Desk, Connecticut Critics Circle, Henry Award, Bessie Award, Meet the Composer Grant, NEA-TCG Career Development Grant recipient, nominations for Lortel and Elliot Norton awards. Proud Member of USA 829 and TSDCA (Theatrical Sound Designers and Composers Association, co-Secretary). Training: Harvard University, Yale School of Drama.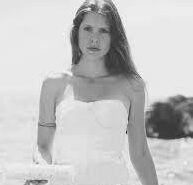 María del Sol  (Film Composer) and classically trained pianist originally from Chile.  Most recently, Ms. Del Sol developed the score for GSW Women, which was published on Medscape.   We are thrilled she will also be developing an original musical score for TAKE THIS DAY – The Heather Lindsay Story.   Del Sol's  recent work includes the score for Sonnets for an Old Century, written and directed by Oscar nominated screenwriter Jose Rivera. María del Sol's compositions, ranging from electronic to orchestral, are strongly driven by the emotional power of story — and are intended to create dramatic soundtracks that capture both the intimate and the epic.  She received her Master's degree from the Screen Scoring Program at NYU Steinhardt where she studied under John Kaefer, Chris Hajian, and James E. Lawrence.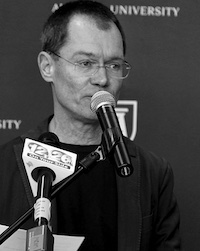 PETER KNOX (Producer):   Mr Knox served as an executive Producer of our Emmy Award winning film, Covidland as well as  The Sweetest Land    We are so pleased, Mr Knox is a current Producer for our upcoming documentary,  Take This Day – The Heather Lindsay Story.      As a partner of Envision Films, Knox's contributions and commitment to truthful story telling on current social, public health and artistic issues remain unflappable.  He is with us in all that we do.   Mr Knox, a native of Augusta, GA  regularly engages in restorative initiatives within the fields of architecture, healthcare and the arts.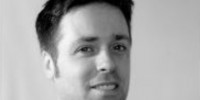 Rich Ferguson-Hull (EFFECTS ARTIST AND ANIMATION): Most recently, Richard created original graphics and animations for our award winning film, The Sweetest Land.  Richard recently completed consulting and directing for the first and second seasons of the animated series Ugly Americans, currently airing on Comedy Central.   Just prior to that, he directed two pilots for Cartoon Network, one of which he also created, co-wrote, and executive produced.  Previously, Rich was the Supervising Director for Harvey Birdman, Attorney at Law, part of Cartoon Network's late night animation block, Adult Swim.   In 2005, the Harvey Birdman Episode "Birdgirl of Guatanamole" won Best Animated Series For Adults at the Ottawa International Animation Festival. Prior to directing that series, Ferguson-Hull spent nine years at Olive Jar Studios of Boston and Los Angeles, first as animator and director, and later as a Creative Director. He is currently represented for commercial work through Global Mechanic.
Jill BC DU BOFF (SOUND DESIGNER/POST PRODUCTION AUDIO PRODUCER): Jill currently serves as the Director of Audio at Marvel Entertainment.  She is an Obie Award winning sound designer for theatre, radio, television, film and special events in such venues/clients as On and Off-Broadway, National Public Radio, various popular television shows, and independent films. Since 2009 Jill has also served as a Professor of Sound Design at Sarah Lawrence College. Jill is represented by the Gersh Agency. http://jillduboff.com/Home.html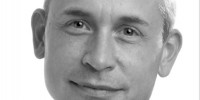 RON KOWALCZYK (ATTORNEY/PRODUCER): Ronald B. Kowalczyk is a partner at Kowalczyk Law Offices, P.C.  Kowalczyk is the lead attorney for Envision Films, who has spearheaded and innovated many complex hospital contracts and policies in production and healthcare.   Mr. Kowalczyk served as a producer on the Covidland, which won and Emmy and the award winning feature-length documentary, The Sweetest Land.   He practices primarily in the areas of corporate law, Entertainment and civil litigation including business, employment, and intellectual property litigation.  In addition, Mr. Kowalczyk is an adjunct instructor at the IIT Stuart School of Business and a lecturer at North Central College. Mr. Kowalczyk received his B.A. from Stetson University, his M.S. in Public Affairs from American University and his J.D. from DePaul University College of Law.

ALEK DEVA (COMPOSER): We were so pleased to work with Alek Deva wrote and produced the original score for The Sweetest Land.   He is the Co-Owner of Black Ink Presents, creator and producer of live musical events, which  include: Get Happy: A Judy Garland Centennial Celebration, Rocketman in Concert (featuring a special appearance by Elton John) The Nightmare Before Christmas in Concert (featuring Danny Elfman), Evil Dead in Concert, La La Land in Concert (world tour), Love Actually in Concert (world tour), Joe Hisaishi Symphonic Concert: Music from the Studio Ghibli Films of Hayao Miyazaki (world tour), The Red Violin in Concert (world tour)   Alek previously worked as Master Electrician and Lighting Designer at Carolina Performing Arts' world-class performance venue, Memorial Hall, where he collaborated with theater, dance, and music artists from around the world. In early 2012, he produced Something Old, New, Borrowed, and Blue, a world premiere percussion and piano performance featuring award-winning percussionist Scott O'Toole and composer/pianist Alicia Willard. Alek holds a degree in English with a focus in Poetry Writing from the University of North Carolina at Chapel Hill. 
Special thanks to our past and present consulting advisors: Jocelyn Glatzer, Ricardo Accosta, Glynis Fitzgerald, Kathy Knoph, Alison Damone, Dr. Steve Wolf, Wick Griswold and Bryan Storkel.
ENVISION FILMS HAS RECEIVED SUPPORT FROM
LEF FOUNDATION            PETER J. KNOX           WISE FAMILY FOUNDATION           CONNECTICUT COMMISSION ON CULTURE AND TOURISM           COMMUNITY BANK FOUNDATION         WADSWORTH ATHENEUM