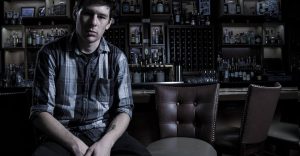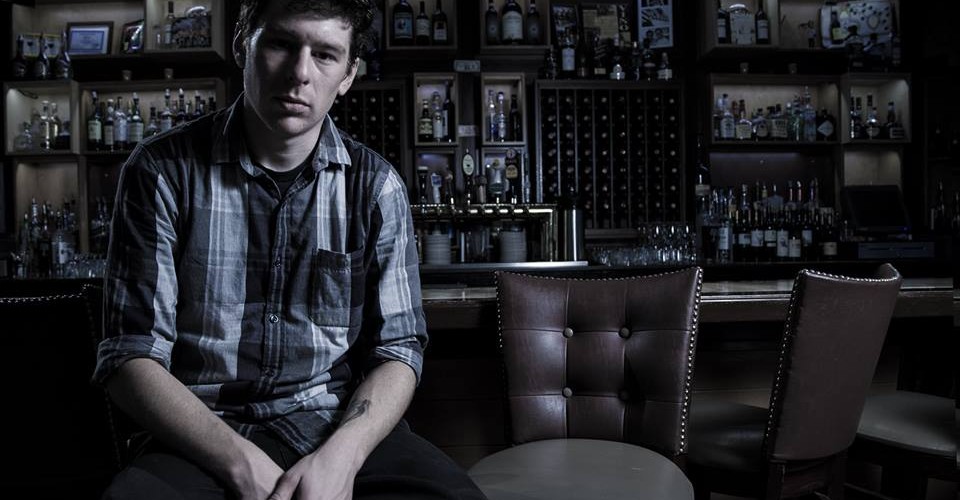 Just over a year after his graduation from Central Connecticut State University's Film Emphasis within the Department of Communication, Filmmaker Rob Silcox has already become an integral part of the creative team at Back9Network.   In his own words, Silcox gives an update on his incredible journey and the rewards of filmmaking.
Through all the self doubt and madness that every creator goes through, telling a story through a camera is what I am best at, and it's what makes me the happiest. When I got to Central I had no idea what I'd be getting out of the program. I never really considered myself a director until I was put in the position to make something exactly the way I wanted it and have both hands in every part of producing a film.
My first project at CCSU was a battle of writing, shooting, rewriting and reshooting. Each time I brought in a draft, there was something else to fix. It was definitely a learning experience in analyzing and critiquing work and then immediately going out and fixing it.
My second film, MORNING AT LAST didn't have a crew. I had two actors, one being my best friend, and his girlfriend.  Between my own rewrites, critiques, and reshoots the film was in a constant state of change and development.  When I finally stopped working on it and submitted to festivals it ended up getting best director at the Trinity Film Festival and was an official selection at a few other festivals in the northeast.
After graduating CCSU, I was fortunate enough to find a job almost immediately. I'm currently at Back9Network, a golf lifestyle network based out of Hartford.   I am now the primary camera and a segment producer among other roles. I've directed, dp'ed, edited and produced a bunch of pieces for the company and I gotta say its really cool to see your work shown on a platform that is getting national exposure 5 days a week. Right now I'm focusing most of my attention at producing one of our network studio shows and it's a trip. We are building a show from scratch and I am getting to be a big part in the creative process. I have been responsible for almost all in house video production from conception to post production and have shot everything from network promos to the intro sequences for all the network shows and a lot in between. It's a ton of work but everyday is exciting and new.
This process of perfecting something until it is right, no matter how long it takes, is something I still carry with me. Filmmaking is about grit. It is about creating something real and authentic that goes beyond one project or one job. It is about perfecting your craft endlessly. An artist treats every project and every job as practice for their craft.  You gotta deal with a lot of craziness in this business and the ones who make it are the ones who keep going, keep working, keep trying every day to be better. I really didn't start learning that until I was at CCSU.
Rob Silcox –  CCSU Film Graduate '13
Posted by: Jeffrey Teitler –  Professor, Central Connecticut State University