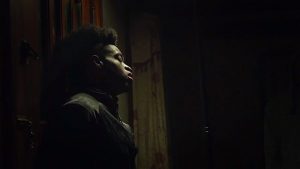 For Sintia Arelus, college was never about late-night hours in an editing lab….but last semester, changing that would transform everything.   In the Fall of 2016, producers of  New England Sports Network, (NESN) contacted CCSU in-search of college students, who might be interested in developing sports-related films for their NEXT PRODUCER competition.   While normally, this would not be an appropriate fit for a first-semester Film student, certain times call for extreme efforts.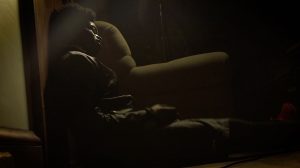 Wanting to participate,  Sintia immediately chose to accelerate her learning.  She focused on issues of race and spent a mass of hours, filming, editing, fixing errors, along with regularly sending midnight images for feedback.   Slowly, her story-telling technique was growing.
With only 7 weeks to cram in 16 weeks of work,   Sintia engaged in basic directing, illuminated scenes and dramatically increased her production abilities – accomplishments all students are capable of.    Though frustrating, (if not excruciating under such a deadline), the uptick in work and learning was worth it.  In fact, she produced her first film within the short deadline.
Today, we are pleased to announce Sintia Arelus is now amongst the top–three for NESN'S Next Producer Competition.   
Currently, Sinta's film is scheduled to be broadcast at Fenway Park in Boston.   An amazing accomplishment!
Posted by Jeff Teitler, Associate Professor – Filmmaking – Department of Communication, Central Connecticut State University.
To see the write up in the Hartford Courant, CLICK HERE
Posted by, Professor, Jeff Teitler – CCSU Film Program – Department of Communication