FOR IMMEDIATE RELEASE – OFFICIAL SELECTIONS – THE SWEETEST LAND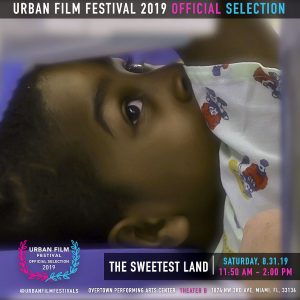 We are so pleased to announce upcoming screenings of THE SWEETEST LAND at multiple film festivals in Saint Lous, Austin and Miami.  Special thanks to the Capital City Black Film Festival, Urban Film Festival, CommUNITY Arts Festival. 
Violence can be prevented.
COMMUNITY ARTS FESTIVAL – SAINT LOUIS, MO – SEPT 8
CAPITAL CITY BLACK FILM FESTIVAL AUSTIN, TX – SEPTEMBER 1 • 5:54PM – 7:06PM
URBAN FILM FESTIVAL in Miami, FL, SAT, AUGUST 31st at 11:50-2:00
LIVES CAN MATTER
Join our FACEBOOK and INSTAGRAM for additional news, screening dates and updates on THE SWEETEST LAND.
THE SWEETEST LAND – Documentary Synopsis