Envision Films and Jeffrey Teitler, in collaboration with Medscape, Hartford Hospital's, Emergency Department and Hartford Healthcare are pleased to announce, STATE OF EMERGENCY – A new micro-documentary series on the front lines of Emergency Medicine.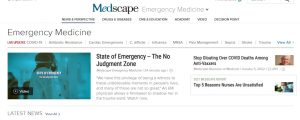 In THE NO JUDGEMENT ZONE, (Ep 1) emergency physician, Cynthia Price, along with her team of care-providers, confront the end of life, an ongoing pandemic and treat a transgender patient's sudden paralysis.  Yet for those on the front lines, it's part of the shift.  STATE OF EMERGENCY 
We are pleased and honored by the engagement of Hartford Hospital's patients and practitioners, along with the ability to tell their stories with Medscape.    VIEW THE FIRST EPISODE HERE.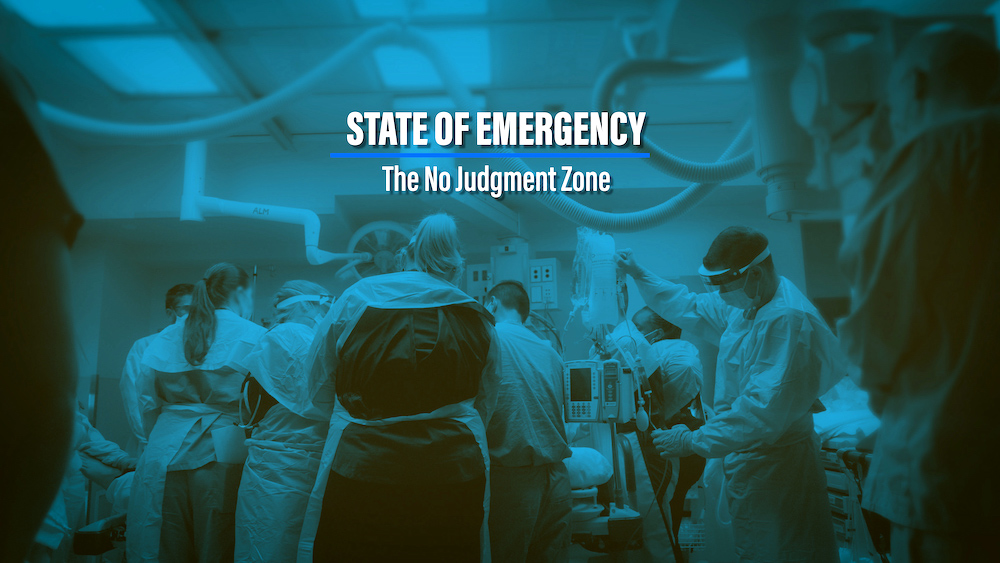 State of Emergency is produced by Anya Romanowski, in collaboration with Jeff Teitler and Hartford Healthcare.  
SPECIAL THANKS
JEFFREY FLAKS,  JEFFREY COHEN, MD FACS, AJAY KUMAR, MD,  ADAM STEINBERG, DO, FACS, FACOG, FFPMRS,  REBECCA STEWART,  NICK DETHLEFSEN,  TINA VARONA,   NIAMEY WILSON, MD, FACS,  MD, MSCE,  F. PERRY WILSON , PETER KNOX,  RON KOWALCZYK and MELISSA TEITLER
More to come!