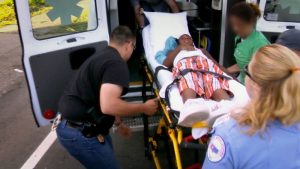 I would not presume to think that I can understand the experience of urban residents whose cities are under siege from chronic gun violence. But I do know now what it's like to live in a town that is reeling from loss, acute pain and the grief that follows. Since my eyes have been opened by the Sandy Hook tragedy, I have come to realize that urban communities deserve all of the help, support and compassion that Newtown has been so grateful and comforted to receive. And I see enormous potential in our ability to unite in a common effort to save lives.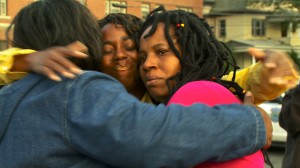 Ever since I first saw a rough cut of the gripping and inspiring documentary The Sweetest Land, I've given my whole-hearted support to the meaning behind the story, captured in poignant relief by filmmaker Jeffrey Teitler. This film shows the escalation of gun violence on the streets of Hartford and the devastating impact on the city's residents, especially its youth population. Jeffrey's camera follows gun violence victims and their families from trauma to recovery. We see those who are dedicated to addressing the violence, and are sadly surprised by those who are not. We are reminded that tragically, these problems exist in urban communities nationwide.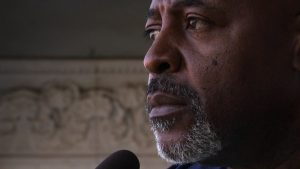 But this is preventable. Proven prevention strategies have been identified that can stem these losses and provide critical support to families and young people. There is a vital need for these types of programs, based in public health and science, to be brought out of the dark and applied to communities where they are needed the most. The time has come to replace feel-good efforts with strategies that actually enable youth to succeed, and provide them with road maps that lead them away from violence.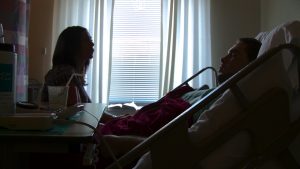 Every day we wait, the bloodshed on the streets continues. It is real. It robs families of their loved ones, young people of their potential and the city of a little bit of its spirit every time another life falls.
There will be several months before The Sweetest Land is completed and ready to be released. In that time, what kind of movement is possible? What kind of infrastructure, comprised of influential leaders, celebrities, citizens and affected families can stand with this story, and unite communities across the country?
I believe that we can create a human connection between suburban and urban communities. I believe we can unite republicans and democrats in a cause that isn't just about guns. And I believe that a first lady, a rural town and an urban community can lead the rest of the country in a movement. Together, we can bring about change and begin to save lives almost immediately. All of which will bring us closer to our potential as a country of equal promise and opportunity, the inspiration for the film's title The Sweetest Land.
Sometimes a story, with the right people standing behind it, can change everything.
written by, Miranda Pacchiana
Join our FACEBOOK and INSTAGRAM for additional news, screening dates and updates on THE SWEETEST LAND.
THE SWEETEST LAND